Indianola

High School




Class Of 1971
50-Year Reunion in the 51st year - 2022
"Bare bones" information; details will follow as we get closer!
Weekend of October 7-8, 2022
-Friday evening: An "on your own" gathering spot still TBD, but possibly at the local brewery. There is also a home football game.
-Saturday: Roger & Mary Overton's, SW of Indianola; same basic plan as we were going for last year.
Lodging options in Indianola:
-Country Inn & Suites, 501 E Trail Ridge Ave, 515-962-5777
-Hotel Pommier (Apple Tree), 1215 N Jefferson, 515-961-0551, remodeled & refreshed
-Quality Inn, 1701 N Jefferson, 515-961-0058
-The Corn Crib B&B, 1301 S K St, 515-961-3152, sleeps up to 7
for great weather, but we'll take whatever we get!!
Facebook: Indianola class 1971
Reunion 2016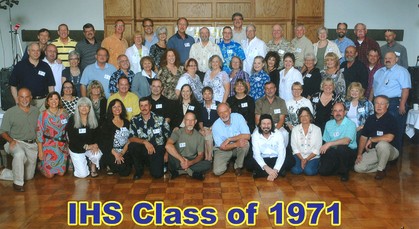 Reunion 2011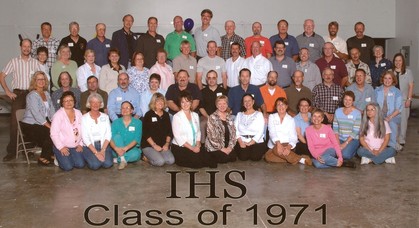 Reunion 2006
Happy Birthday to all of us middle aged folks.