Indianola

High School




Class Of 1971
50-Year Reunion
Due to the continuing increase in the covid-19 positivity rate in Warren County, and out of an abundance of caution and concern for ourselves and the rest of our classmates, we have made the difficult decision to postpone the official reunion until 2022, with the definite intent of holding it, probably in the early fall, "come H@#* or high water."
We understand this will cause disappointment, and we hope it doesn't create financial penalties for those traveling from farther distances. Please understand that this decision was totally driven by wanting the best for all who might attend.
Our thanks and appreciation to Roger & Mary Overton for their continued willingness to host our gatherings!
Our best wishes to all of you, in the meantime! Stay safe and be well!
Facebook: Indianola class 1971
Reunion 2016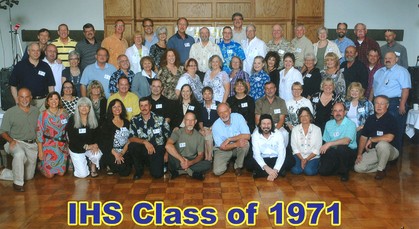 Reunion 2011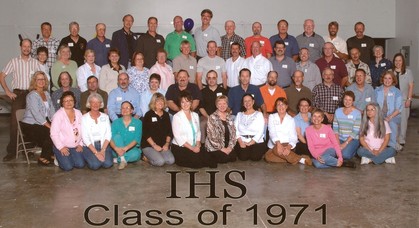 Reunion 2006
Happy Birthday to all of us middle aged folks.